REGISTRATION NOW OPEN - July 11-12, 2019 - NYC
Registration is open and will continue through the end of June. Remember space is limited to 100 participants so register as soon as possible. 
If you are an academic athletic coach, educator, teacher, athletic coach, athletic director, or administrator, and are looking for resources to develop and build high impact programs for your student athletes, this is a conference you cannot miss!
For 10 years The AthLife Foundation has developed and delivered industry leading training and professional development for secondary educators across the country that work with student athletes and build programs. 
We are excited to announce that the conference will be hosted by LinkedIn Social Impact. The location of the conference will be at their headquarters at the Empire State Building in NYC.
This summer's conference will also formally launch the Alliance for Academic Athletic Coaches & Educators - a new membership organization developed specifically for professionals in secondary education that work to help student athletes develop off the field and beyond sport. If you ever had the desire to be part of a national movement in the world of secondary education, now is the time!
This conference is LIMITED TO THE FIRST 100 registered attendees.
HOTEL ACCOMMODATIONS - HILTON GARDEN INN
The Hilton Garden Inn is also located on W. 35th Street and is also conveniently located less than 1-block from the Empire State Building, the host site for the conference!  Rates are $223/night plus tax.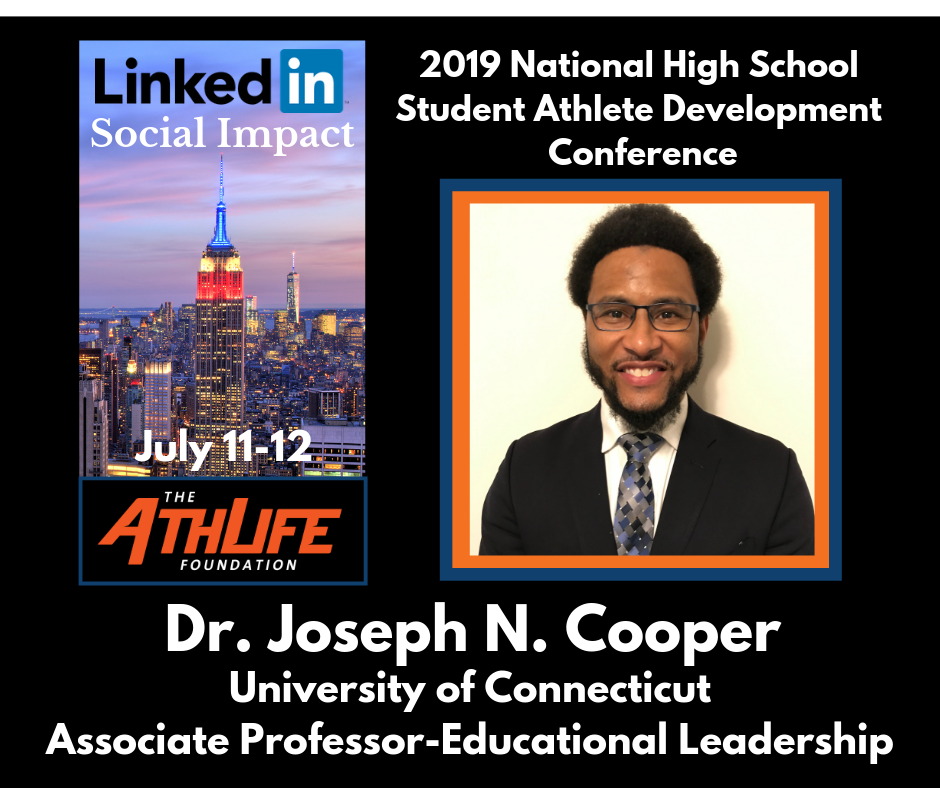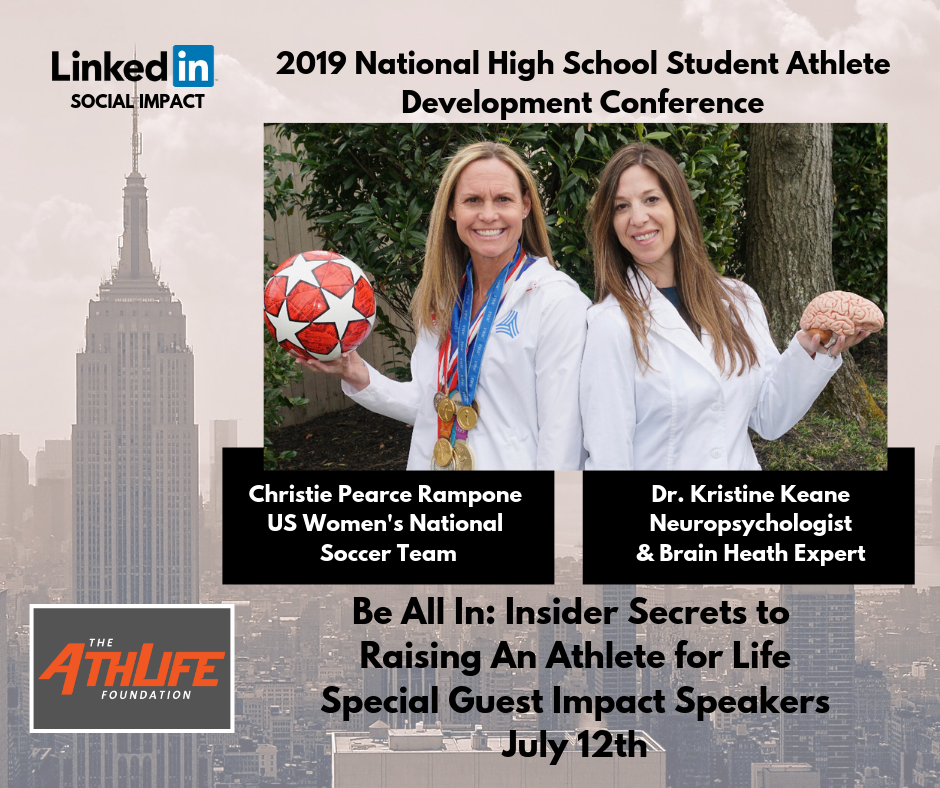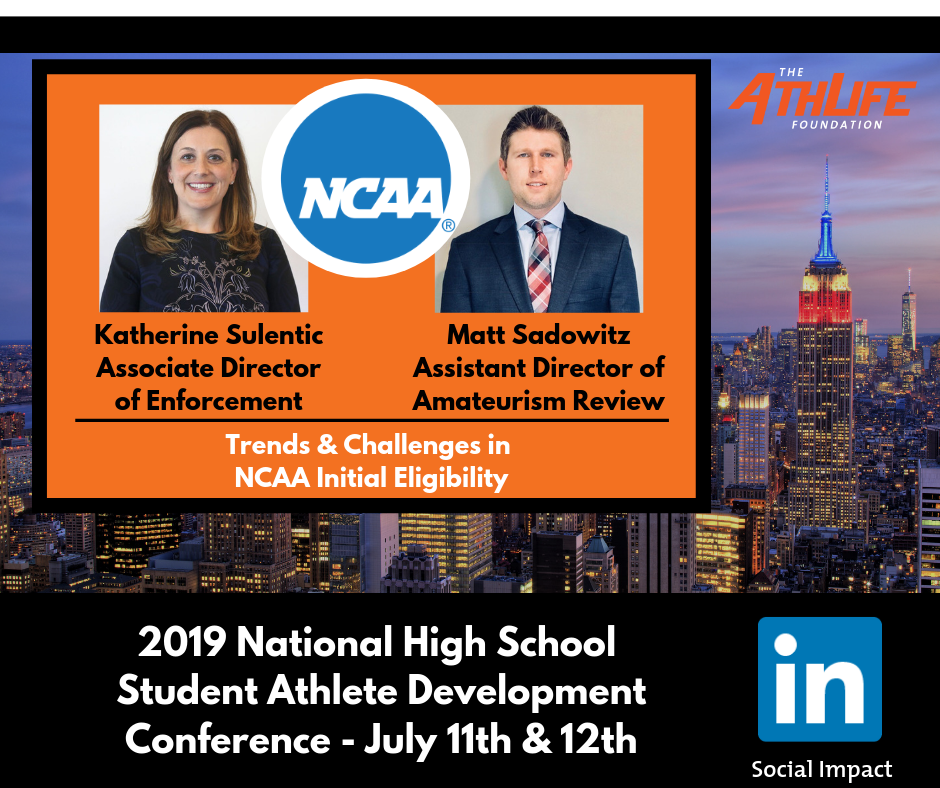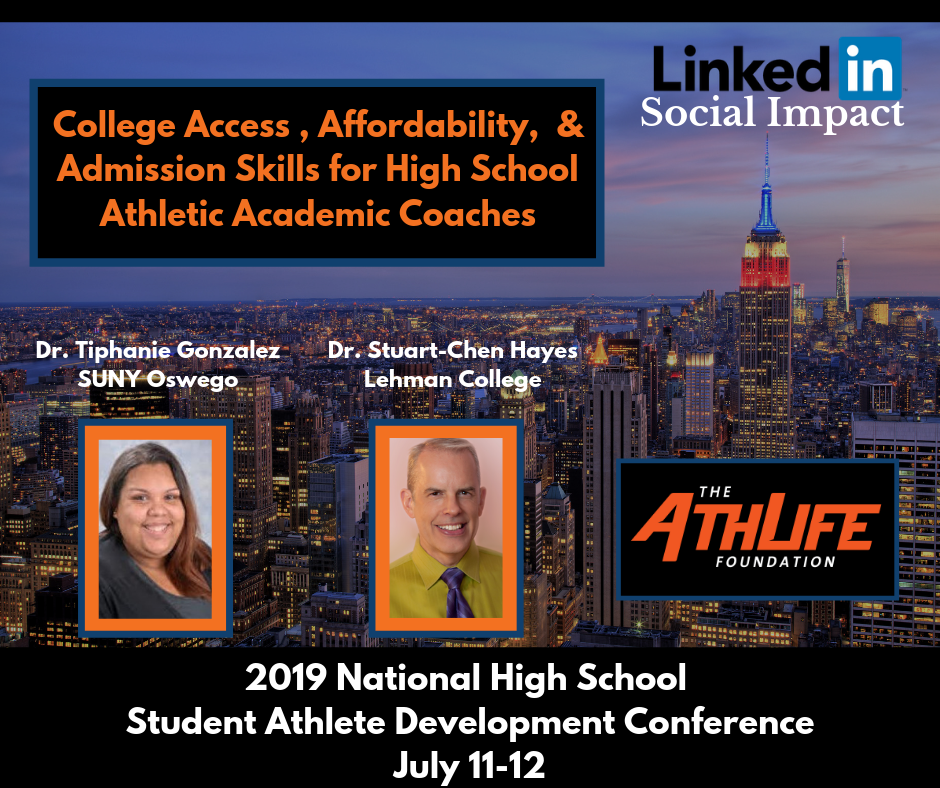 GENERAL CONFERENCE AGENDA
We are excited to announce that Dr. Joseph Cooper, Associate Professor - Educational Leadership (University of Connecticut) will be our impact speaker for 2019. Returning this year is Dr. Al Petitpas (Springfield College). Dr. Al will again lead a critical session on positive youth development. In addition, Day 1 of the conference will feature a College Equity and Access Panel led by Dr. Tiphanie Gonzalez, Assistant Professor and Diversity Coordinator (SUNY Oswego).
Day 2 will begin with an engaging session on NCAA Eligibility. The conference will conclude with impact speaker, Christie Pearce Rampone, former captain of the US Women's National Soccer Team. Christine and Dr. Kristine Keane will discuss developing youth in sport and parent challenges. 
Our dynamic speakers will bookend two days of networking and sharing of best practices. Current secondary academic athletic coaches as well as collegiate academic athletic advisors will lead strategy sessions to assist in the design, implementation, and improvement of effective programs through delivery of info and resources from salient topics impacting student-athletes today.