REGISTRATION NOW OPEN!
We welcome all student-athlete development & academic support professionals, coaches and administrators to this year's event!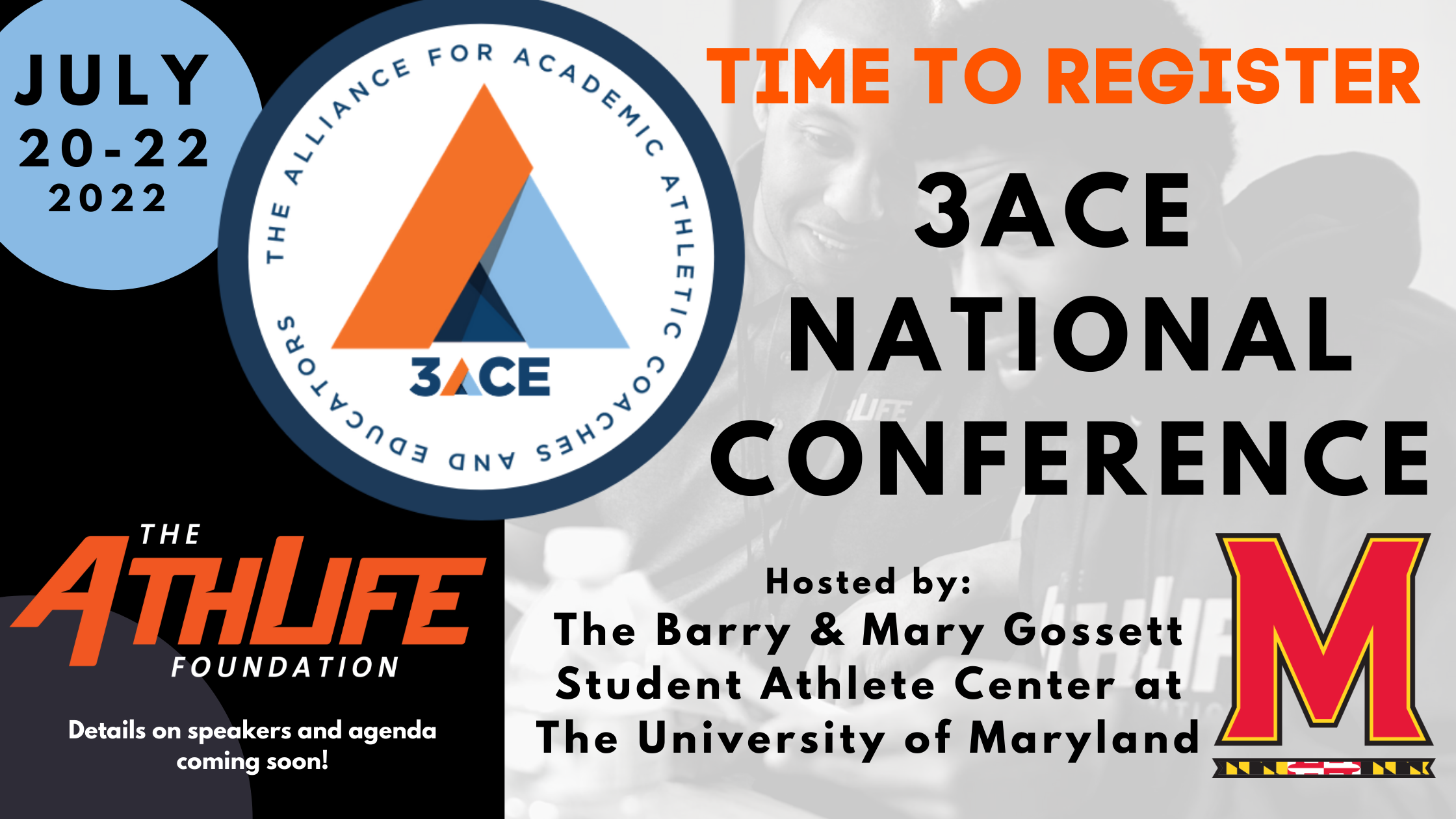 Registration is now OPEN! The Alliance for Academic Athletic Coaches & Educators (3ACE), powered and driven by the AthLife Foundation, the national leader in student-athlete support & development across the secondary education landscape, is excited to present this year's conference hosted by The Barry & Mary Gossett Student Athlete Center at The University of Maryland.
This conference will feature a blend of workshops and discussions aimed at assisting high school staff, along with collegiate level colleagues, in the creation and enhancement of high impact programs for the student-athletes they serve.
This event will bring the high school, collegiate, and professional student-athlete/athlete development and academic support worlds together, in a one-of-a-kind gathering of industry professionals.
General Schedule
WEDNESDAY, JULY 20th (7:00 PM - 10:00 PM)
@The Hall CP (directly behind the hotel)
THURSDAY, JULY 21st (8:30 AM - 4:30 PM)
@Edward St. John Learning Center (less than 10 minute walk from hotel)
FRIDAY, JULY 22nd (8:30 AM - 4:30 PM)
@Edward St. John Learning Center (less than 10 minute walk from hotel)
Other notes:
Attendees will have an opportunity to explore various dining options on campus near the ESJ building. Registration fees include the opening reception, one breakfast, one lunch covered on campus, plus coffee and snack breaks.
Workshop and session spaces feature state of the art technology for presenters and participants.