REGISTRATION NOW OPEN!
We welcome all student-athlete development & academic support professionals, coaches and administrators to this year's event! There are limited hotel rooms remaining, please email Sid Flaiz about securing a hotel room:  [email protected]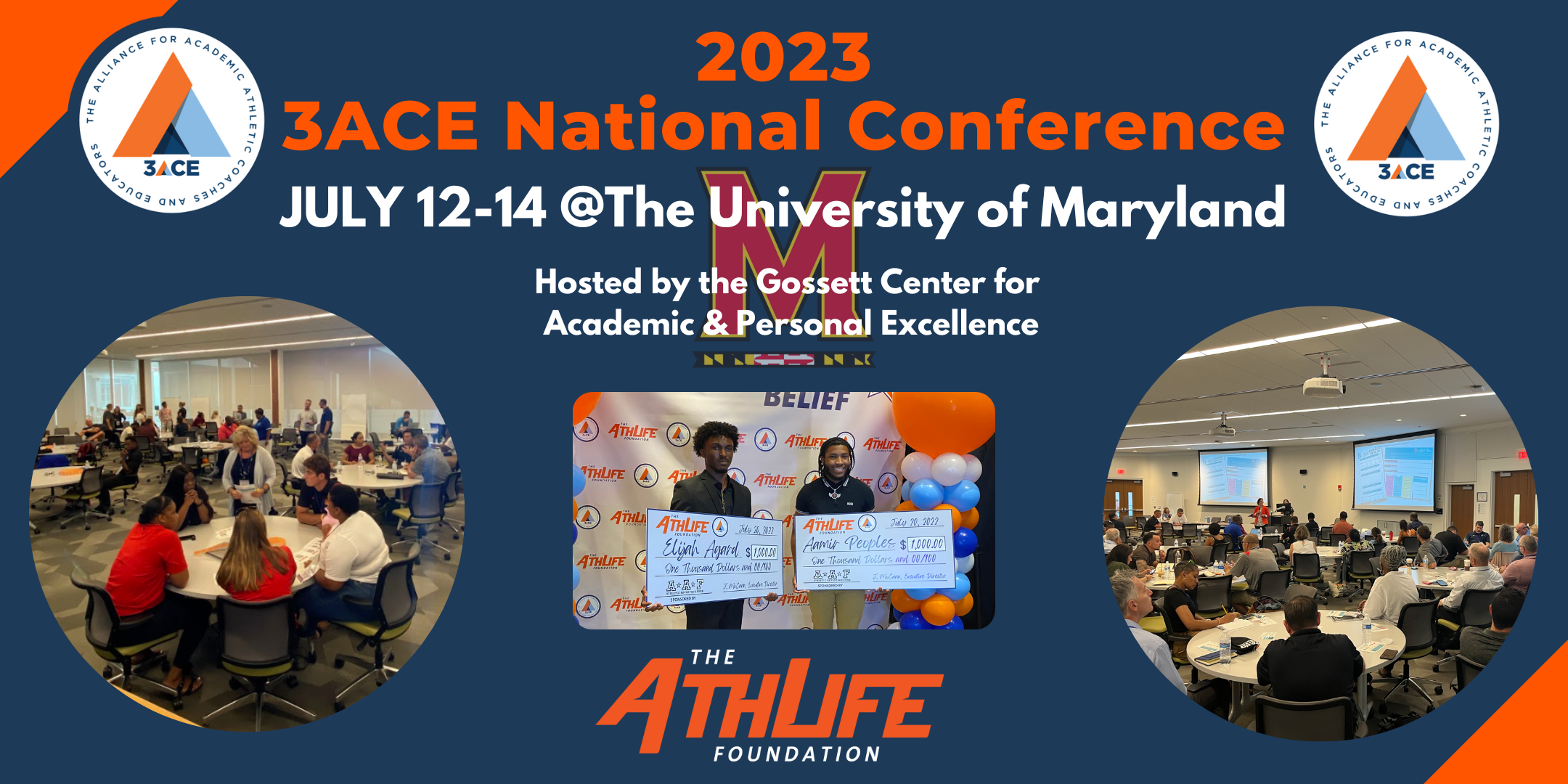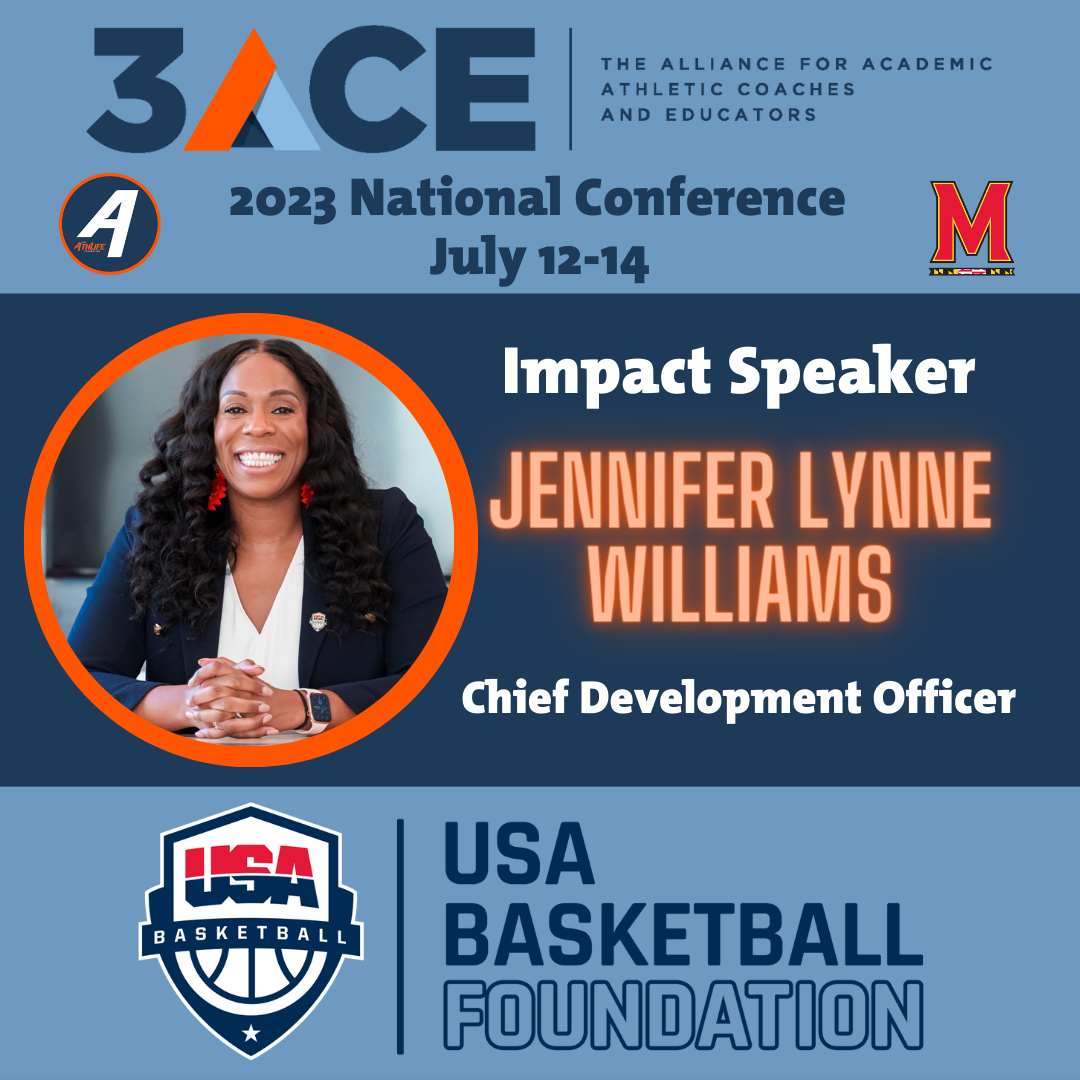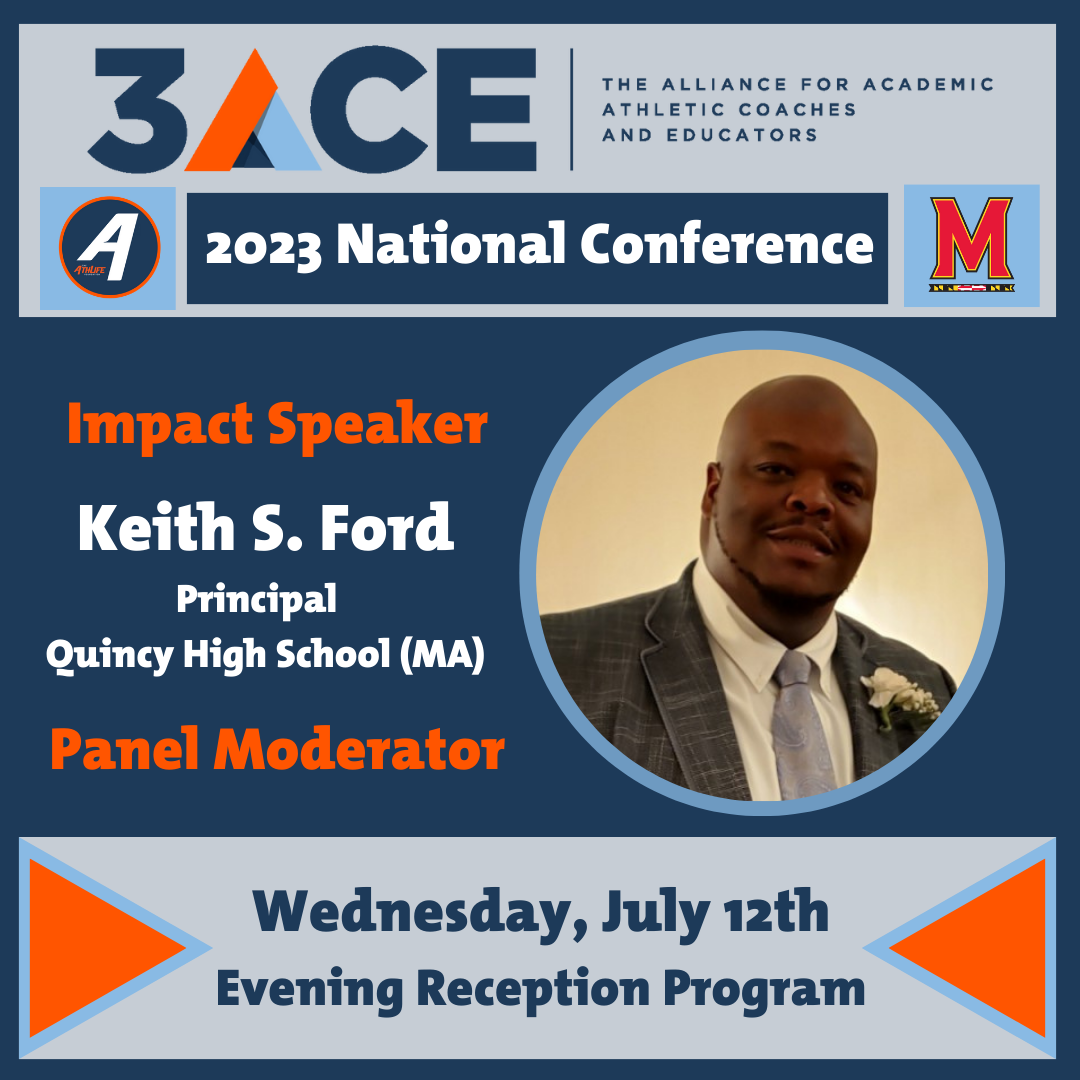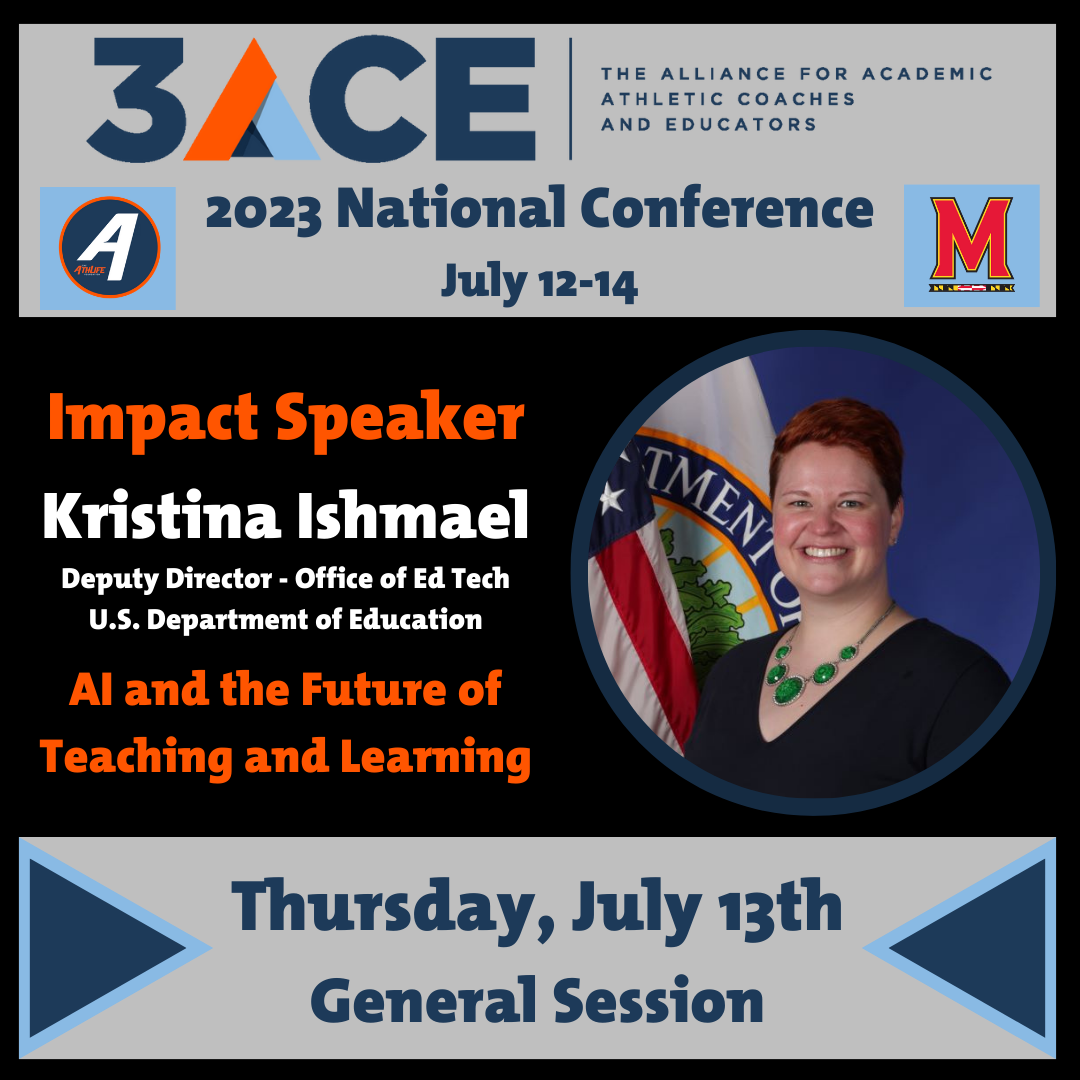 Registration is now OPEN! The Alliance for Academic Athletic Coaches & Educators (3ACE), powered and driven by the AthLife Foundation, the national leader in student-athlete support & development across the secondary education landscape, is excited to present this year's conference hosted by The Barry & Mary Gossett Student Athlete Center at The University of Maryland.
This conference will feature a blend of workshops and discussions aimed at assisting high school staff, along with collegiate level colleagues, in the creation and enhancement of high impact programs for the student-athletes they serve.
This event will bring the high school, collegiate, and professional student-athlete/athlete development and academic support worlds together, in a one-of-a-kind gathering of industry professionals.